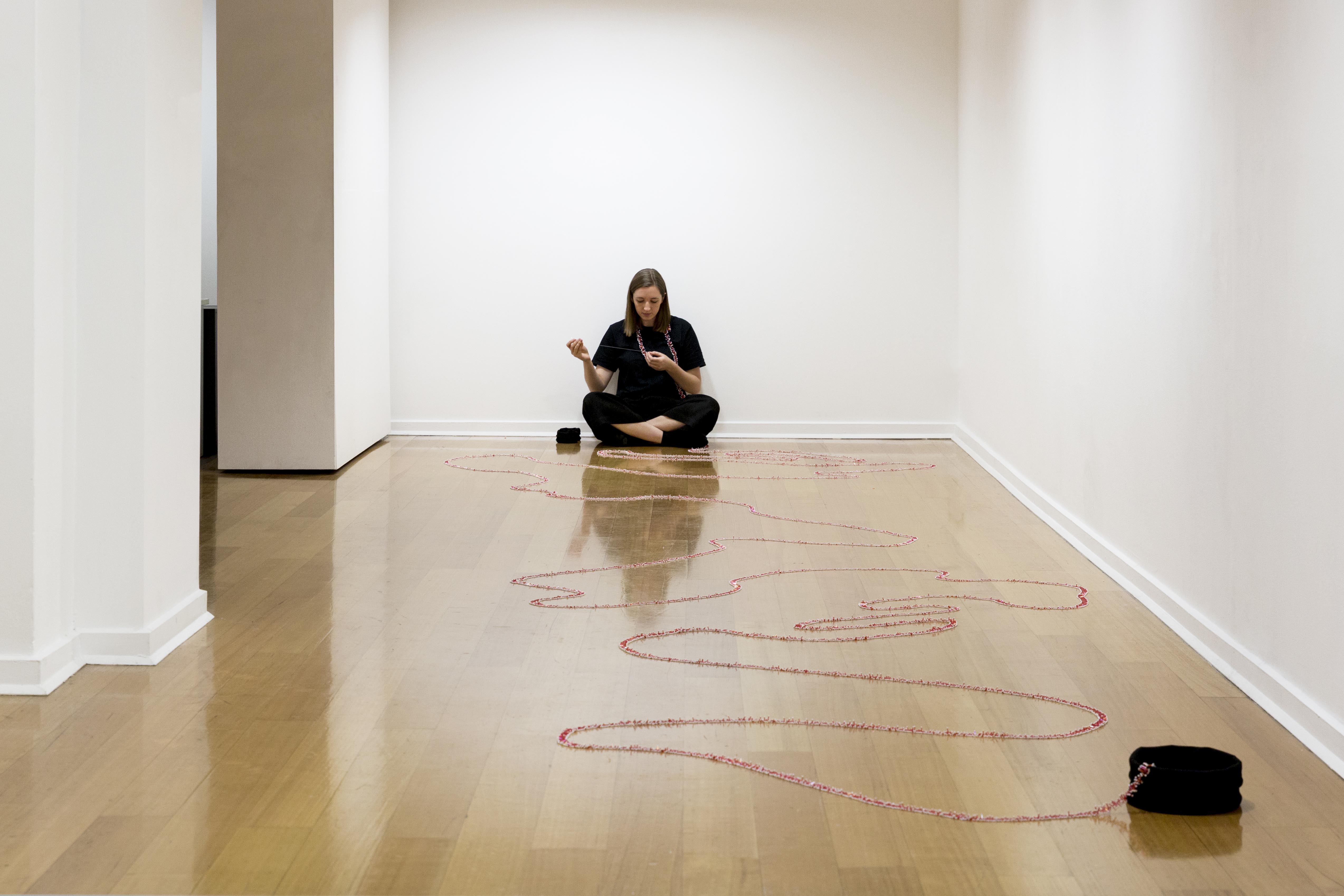 L I M B E R
George Paton Gallery
Bunurong Land neighbouring Wurundjeri Land, Parkville
14 - 22 April 2021

Limber is a chain of glass beads that evolves in the vein of a material organism. The sculpture grew in length and shape-shifted in form during a solo exhibition at the George Paton Gallery. This involved a daily performative process of hand beading and spatial activation of Limber. The works emergent nature and unstable formation together situate Limber in a perpetual state of coming into being.


Exhibition photography by Lucy Foster.
This exhibition was supported by a Creative Arts Grant from the Creative Arts Department and University of Melbourne Student Union (UMSU).