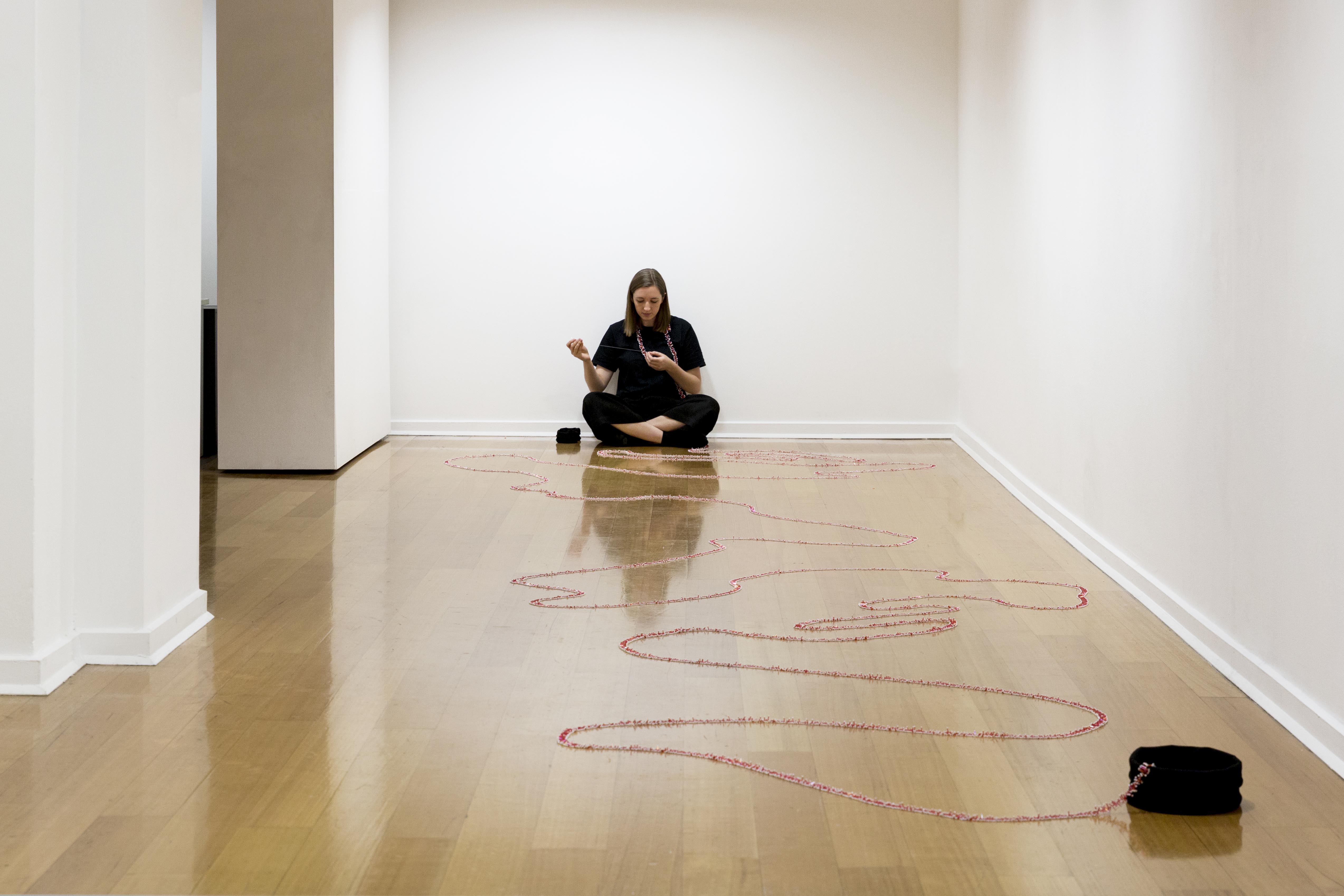 L I M B E R
Solo exhibition, George Paton Gallery, 14 - 22 April 2021.

Limber is a chain of glass beads that evolves in the vein of a material organism. The sculpture grew in length and shape-shifted in form during a solo exhibition at the George Paton Gallery. This involved a daily performative process of hand beading and spatial activation of Limber. The works emergent nature and unstable formation together situate Limber in a perpetual state of coming into being.

Limber forms part of an ongoing investigation of the symbiotic relationship between artist and artwork, building upon the residency Interbeing at the George Paton Gallery in July 2020. It is an acknowledgement of 'thing-power', the idea that all matter possesses the ability to affect and be affected. By ascribing agency to materials, the beads, thread, needle and gallery space are as much implicated in the formation of Limber as my artist-body and actions.


Exhibition photography by Lucy Foster.
This exhibition was supported by a Creative Arts Grant from the Creative Arts Department and University of Melbourne Student Union (UMSU).